It was built in the late 1800s and was a building used along with the workhouse across from us that became Eaves Lane Hospital. It was then taken over as the vicarage for St James church at the top of Brooke Street. We have a few people who remember when they were children being brought in to see the vicar.
After this, a family named Coulston owned the house. It was then sold on and became an old people's home. It still retains the elevator from those days. Then up until 8 years ago, it was a holistic treatment and yoga centre. The years seem to have flown by, but we have now established ourselves at Meridian.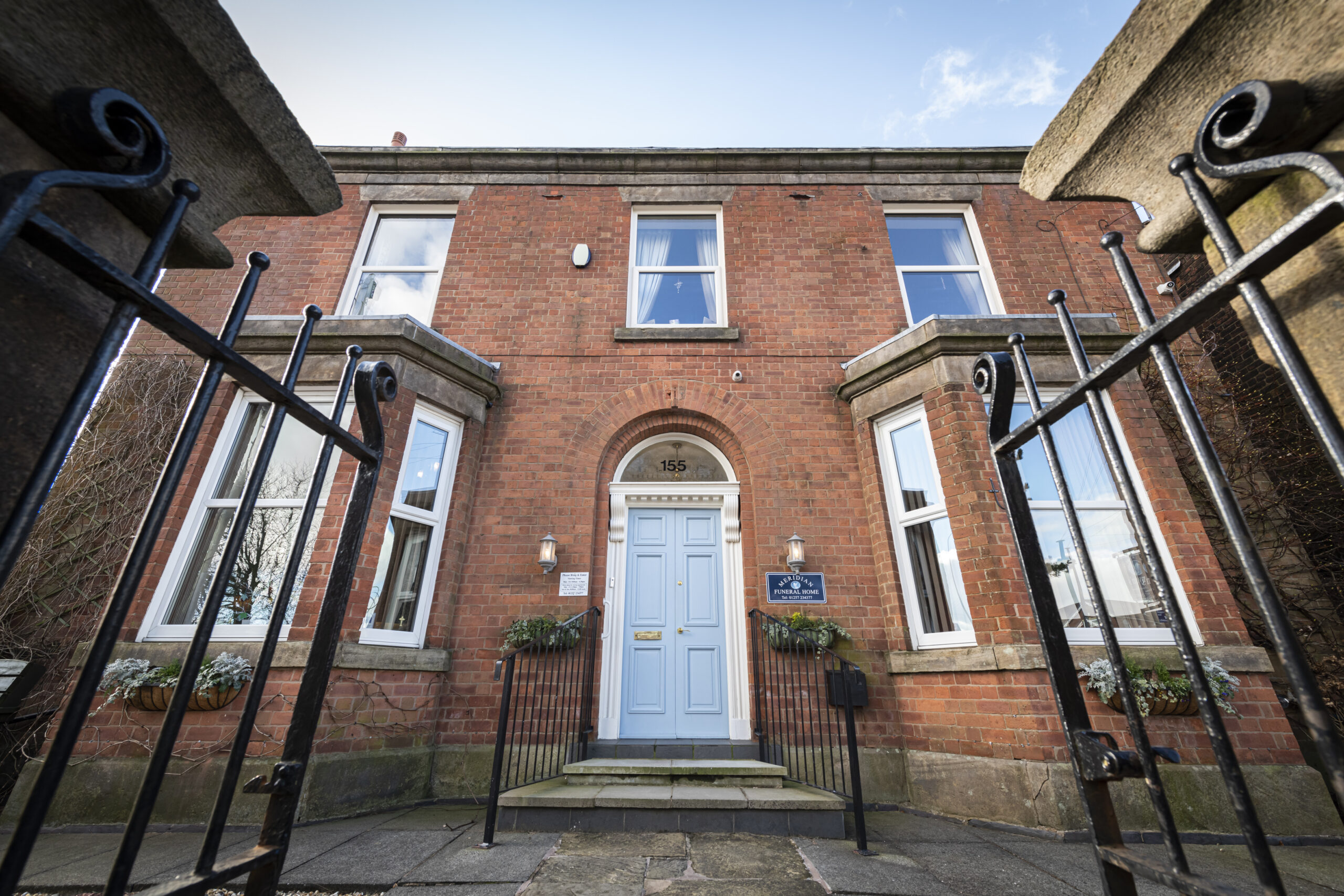 Many local people know that our family business was started by my grandfather in 1918. We only operate from Meridian House. We are solely a family-run funeral home.
Meridian House is a True Funeral Home, and not just a business premises, I live upstairs. So I am always in hand. This way, your loved ones are never left alone in a lock-up building.