THE KENYON FAMILY
RELIABLE FUNERAL DIRECTORS IN CHORLEY SINCE 1926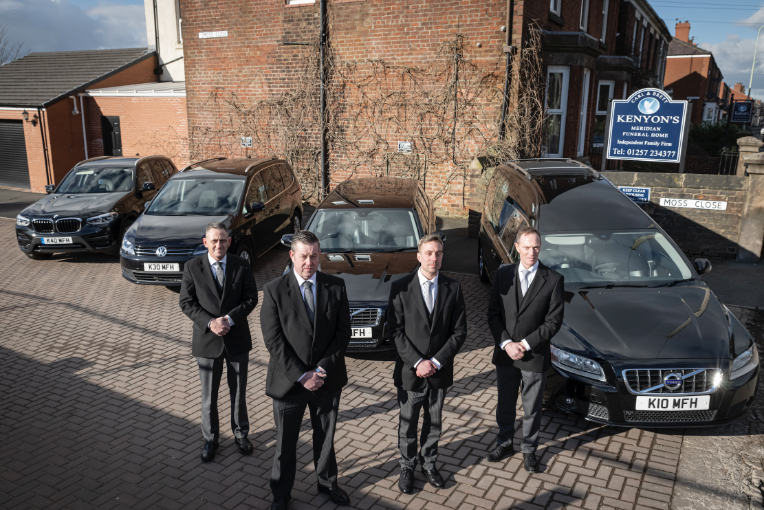 HOW WE ARE DIFFERENT
As an independent family-owned and managed business, we can provide 100% commitment to you our customers, to ensure that as a family, you have your wishes carried out how you want. You will notice that the people you speak to and meet in your first dealings with us on the phone,or when you meet us, are the same people that you see all the way through.
We know what our customers like and appreciate and so we make the extra effort at every stage of the process.
WHERE WE COVER
Locally we arrange funerals in Chorley, Coppull, Brinscall, Addlington, Euxton, and Croston. We are also asked to arrange funerals in different locations across the UK. We also provide a repatriation service and also have a long-standing connection with Ireland.
YOUR CHOICES
We believe that the funeral is your family's day and we help you to choose the funeral you want.
Firstly, everyone is welcome at Carl Kenyon's Meridian Funeral Home. We provide religious funerals for followers of all different types of religions. We also offer non-religious (humanist) funerals and also green funerals. We offer a wide range of transportation as well as coffins and caskets. You even have the choice regarding the style of the funeral.
SERVICES
We make everything as easy as we can for you by arranging all aspects of the funeral including the crematorium, the cemetery, the church, the organist, the service sheets, the buffet or wake, the flowers and of course transportation, where we provide a rangeof options. Volvo vehicles, horses and carriages as well as transportation for guests with disabilities.
We can even take you home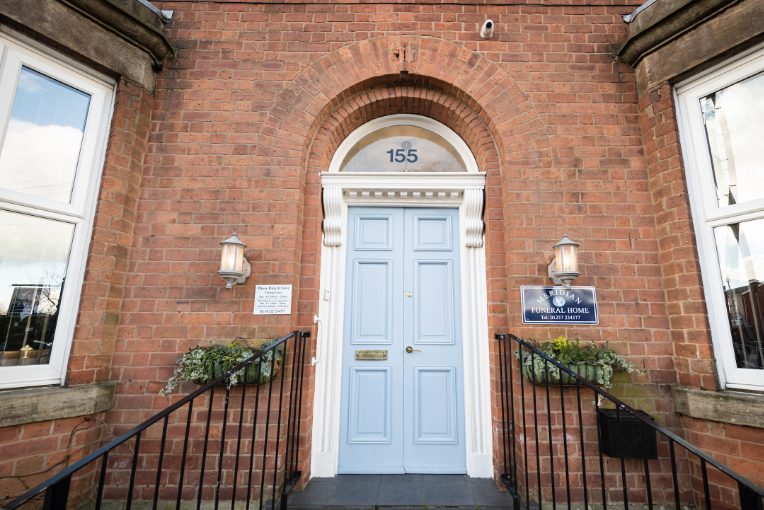 Independent
Unlike many funeral companies who are owned by large national organisations, we are independent, and this allows us to follow our path and provide the range and quality of services we feel is right at competitive prices.
Value
We provide both a high level of service at superb value for money. Our price is £1850.00 for a simple funeral plus third-party costs. We also offer a wide range of other services and pre-paid funeral packages to help you provide for your family. Please ask for details.
Family
A true funeral home is where your loved ones are never left alone overnight. We are the only funeral home in Chorley to live on the premises. Our family-run building stands three stories high with living accommodations on the top floor to ensure that your loved ones are never left unattended.
Local
The Kenyon's family are well known and highly respected in the Chorley area having provided local funeral services for over 80 years. We wish to make it known that Carl Kenyon and the Chorley family are not connected in anyway whatsoever to "Kenyon's" Funeral Directors, who are owned by Dignity.
SPECIAL COVID NOTICE
Meridian funeral home are following all guidelines by the government on Covid 19, we are a safe environment in every way.
When arranging a funeral you can call in to do so and our arranging room has plenty of room for social distancing, we can also call to your home or take all the arrangements over the telephone and can email all necessary paperwork.
Hopefully, we will all get through these strange times soon and Chorley can become the busy market town it always has been.
Carl & Brett Kenyon